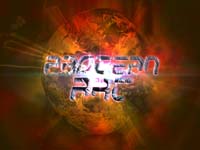 Just some practice with Displacement maps that turned out into something quite nice !!
Image Size: 800x600
File Size: 86kB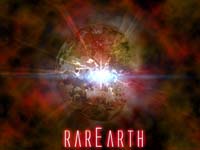 I decided to make a more complete version of the above picture.. "RarEarth". It's derived from an actual space shot of earth.
Image Size: 1024x768

File Size: 185kB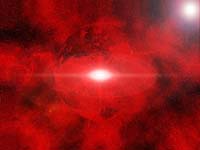 In the same vein as the above picture but this time with stars all over the place. I guess I was just bored.
Image Size: 1024x768
File Size: 304kB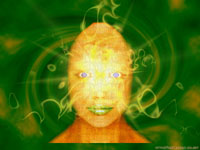 Womanoid !!
Denise Richards mirrored several times; actually.
This was a big disappointment, didn't turn out how I wanted at all...

Image Size: 1024x768

File Size: 126kB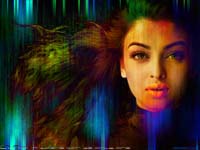 Ash
Featuring Aishwaria Rai.
Actually, I didn't intend putting her picture in there, but I felt it looked good. Received a lot of flak for this one ;-> But I like it anyway..

Image Size: 1024x768

File Size: 183kB
Ó http://proteanart.cbj.net